As a group company of the Marubeni general trading house, and a leading trading firm specializing in the rubber business, Marubeni Techno Rubber understands and responds to industry trends and strongly supports the competitiveness of customers with its unrivaled expertise.
Backed up by the Marubeni Group's collective power with a well-established worldwide network, and the high quality information collection and analysis of the Marubeni general trading house, we win customer confidence by meeting customer expectations.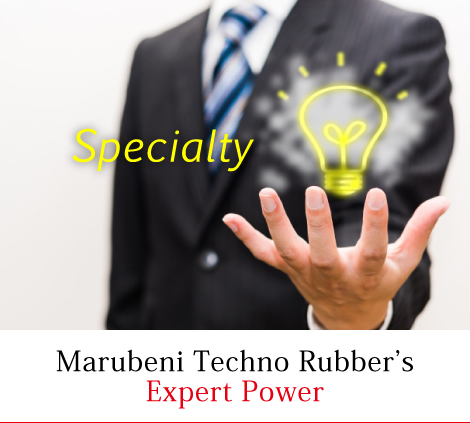 As a trading firm dealing in rubber materials, over many years we have accumulated a vast store of invaluable knowledge and technical know-how, and by offering high quality proposals and project management, we innovatively support the business expansion of our customers.